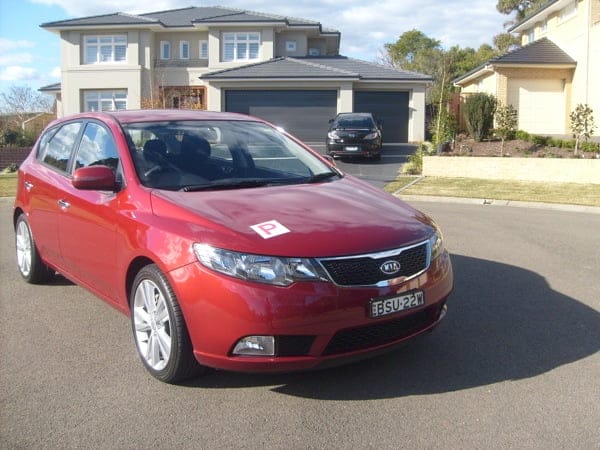 Ruby is our long term p-plate tester, a Kia Cerato Hatch, that I have absolutely fallen in love with! Unfortunately, Ruby has had a boring week because I have had my HSC trials. She has been taking me to the library, to school and back home again, not very exciting stuff but she's certainly racked up the kilometers, reaching 800 km today!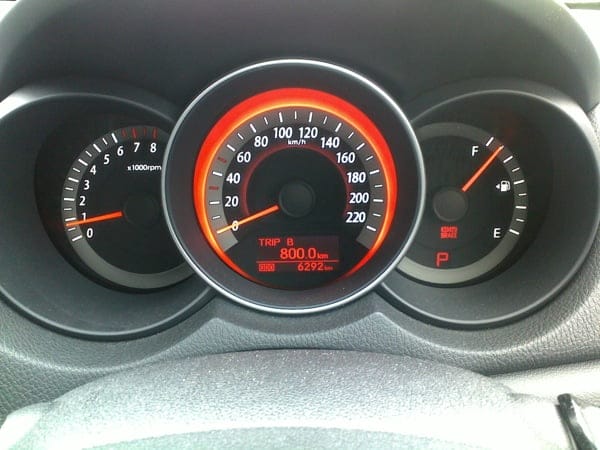 While Ruby's adventures haven't been all across Sydney recently I have been able to get a good feel for what it's like to drive the Kia Cerato Hatch every day. A comfortable driving position is easy to achieve with plush seats that still remain comfortable after a long drive, a steering wheel that glides with ease through your hands and brake and accelerator pedals being evenly placed to allow your foot to reach both by just sliding it from side to side. Ruby has began accumulating bags, shoes and scarfs however, is still able to fit passengers and my junk, especially when I chuck everything into the very handy extra large boot.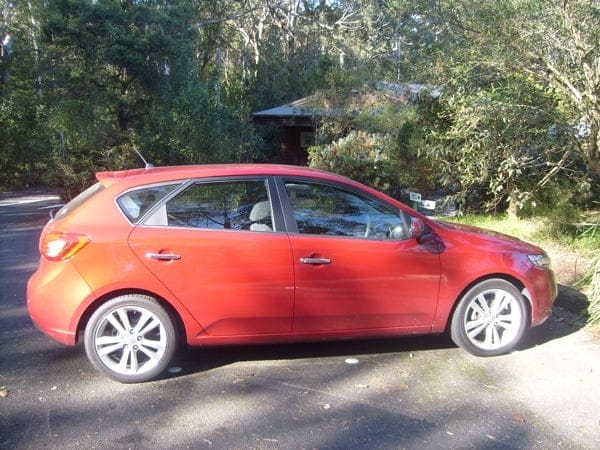 One thing I wrote in previous article is the air-conditioning recycle air button constantly switched back to sucking the polluted air in from outside every time I turned the car on. Well after fiddling around and pressing the mode button a few times, I'm still not sure how I achieved it, but the air-conditioner now recycles the air when I turn the car on! Knew it was human error! I still haven't been able to play my iPod through the USB connection. Instead I play my iPod with the normal AUX connection, however, that doesn't allow my iPod to charge and I am constantly forgetting to get it out of the car to charge.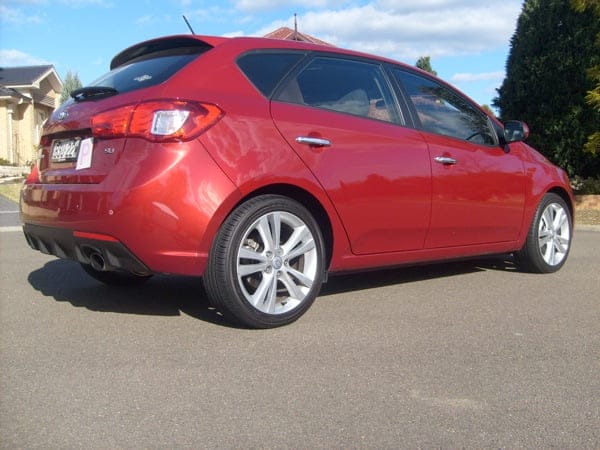 The Kia Cerato Hatch is an incredibly easy car to drive. It handles very well, even in the wet and the car doesn't tug away from you on corners. Power is not an issue with Ruby our Kia Hatch who responds very quickly unlike many other small cars that tend to have a lag. The other day we also filled up Ruby. At $1.39 per litre we filled up the car, which had over 100 km to go at under 1/4 of a tank, for around $52. I have now done 1/8 of a tank which has taken me around 120 km. My previous article had the Cerato Hatch averaging between 10-12L/100 km. Now it's averaging 9.5L/100 km. I drove out to my mother's place in Kenthurst along the long roads without lights and the fuel dropped to 8.7L/100 km. So the Kia can get great fuel economy but it is easily affected.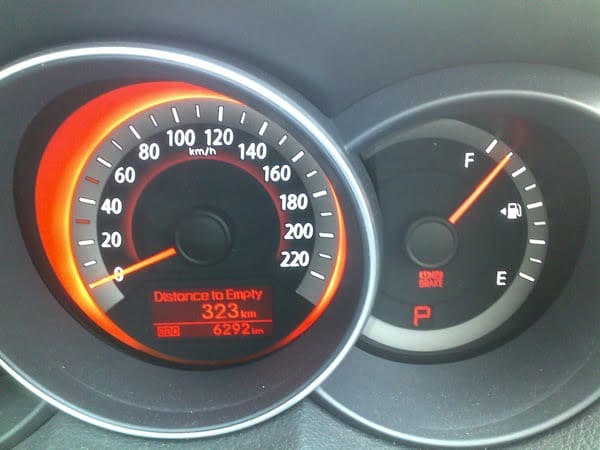 Stay tuned for some more exciting driving with Ruby our Kia Cerato Hatch over the next week now I have finished my trials but I must say, driving this brand new and very capable car to and from trials assured me with peace of mind that it wouldn't break down, unlike some of my other friends who have to worry about that!